Download Database Comparer Tools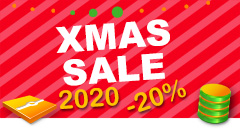 The Christmas season 2020 has officially begun!
Buy Internet and Database components at -20% discount!
The offer ends on 28th of December.
Database Comparer Tools 8.0 Beta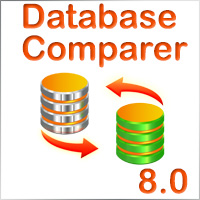 The Database Comparer tools include: Database Comparer Standalone Utility and DBC Datapump.
Database Comparer - a tool for comparing/synchronizing SQL database objects and table records for many popular databases:
Firebird, Oracle, MS SQL, MySQL, InterBase, Sybase and Postgre SQL.
Database Comparer is free for non-commercial use. You can use it for educational and personal purposes.
Also, you are always welcome to order a commercial license by visiting the Database Comparer order page:
Download your free non-commercial version of Database Comparer Tools.
Database Comparer Tools 7.1 Stable Release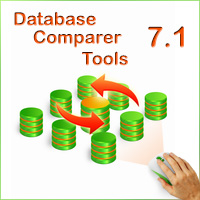 When clicking the "Download" link, the zip-archived Database Comparer installation will be downloaded. If you click the "Run Installer" link, the Database Comparer installation will run immediately after downloading from our website.
The Database Comparer installer copies application and documentation files to the installation folder.
You can uninstall Database Comparer components from your computer if you no longer use it by clicking on the "Uninstall Database Comparer Tools" button within the Windows Start menu. You can also use Programs and Features in your control panel to uninstall the components.
Database Comparer Tools 7.1 Latest Build
We are constantly working on improving the Database Comparer tools. You can always download most recent version of both the Database Comparer and DBC Datapump by using of the link below.
| Description | Date and Version  | History | Download |
| --- | --- | --- | --- |
| Database Comparer Tools, latest build | 2.12.2019 v.7.1.0.1691 | View Changes | DBComparer.zip |