Download Database Comparer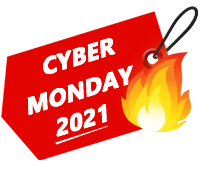 The Cyber Monday 2021 week has officially begun!
You can still get our Internet and Database components at a special price. The offer expires on December 6th.
Download your free full featured trial of Database Comparer VCL components and learn how to use these components for your programming tasks.
Database Comparer helps to compare, synchronize and update databases structure. You can compare one database with another database or database with SQL/DDL script or even two SQL/DDL scripts.