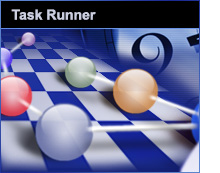 TaskRunner Build Automation Tool has been updated up to version 1.3
In the new version, we have updated the program UI and added the tabbed task editor. You can pass variables between TaskRunner's tasks, read and modify them inside scripts.
The used SpiderMonkey engine allows you to call Node.js modules, such as fs, os, or http.