Clever Internet Suite version 9.0 RELEASED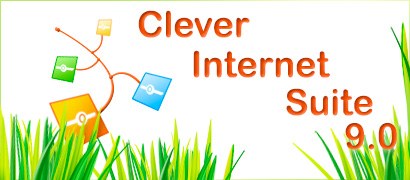 The Clever Internet Suite v 9.0 includes updates for all supported editions: RAD Studio VCL, .NET and ActiveX.
Starting from now, all three editions provide the same functionality and almost the same list of advanced components.
The full RAD Studio 10.2 and 10.2.1 Tokyo support.
Supported Visual Studio versions: 2010, 2012, 2013, 2015 and 2017.
OAUTH, SFTP, DKIM, TLS1.2, SOAP encryption and many more...
A special offer from Clever Components

Buy or upgrade at -39% discount! The offer will expire on October 1, 2017.