Download Interbase DataPump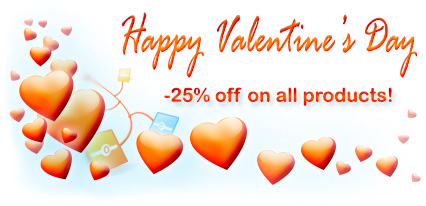 Happy Valentine's Day!
Buy any Clever Components product at -25% discount!
Don't forget, the offer will

expire on March, 1

Hurry! &nbsp
Download your free version of Interbase DataPump utility.
Interbase DataPump allows you to pump data and migrate from any ADO/BDE/ODBC sources into Interbase/Firebird databases.
This utility is free.
When clicking the "Download" link, the zip-archived Interbase DataPump utility will be downloaded.
| Description | Size | Download |
| --- | --- | --- |
| Interbase DataPump v 3.4 standalone application | 662 Kb | Download |
| Interbase DataPump v 3.4 as plug-in for IB Expert (also can be used for "silent update") | 662 Kb | Download |
| Interbase DataPump v 3.5s1 special build (with latest fixes) | 1435 Kb | Download |
| Delphi Interbase DataPump "silent update" and plug-in demos (Delphi and Borland C++ Builder) | 7 Kb | Download |
Try also